Everyone who has seen an episode of cartoon Pokémon series must know Ash Ketchum and Pikachu. The series covers the story on how Ash conquers his quest of becoming the best Pokémon trainer in the world, like no one ever was. Most of us have seen many episodes of the series as Ash, Pikachu and his trusty friends have traveled the world seeking out new adventures, exploring Pokéchallenges, collecting badges to become the best.
But, does anyone remember Team Rocket? Who used to blast off with the speed of light into the sky at the end of every episode as their plan of capturing a Pokémon failed!
Here are a few things that we as entrepreneurs can learn from Team Rocket and enhance our journey to success…
1. Never Give Up
Stay strong, it's that simple. At the end of almost every episode, team rocket used to get a blasting sky tour but in the very next episode, they were back with new plans. An entrepreneur's life is full of struggle, it always has been the way to success. Keep up the good work and it'll pay off someday.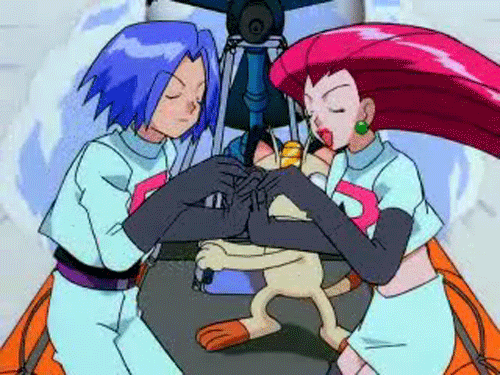 2. Never Leave your Team Behind
Jesse, James, and Meowth though fail every time and face the hardship almost in every episode, they never leave each other alone, in turn, face everything together. That's the spirit which must be a part of an entrepreneur's character, you must be a team player and if not, be a team well wisher because your team is your strength.
3. Believe in your Plan
Ever realized while watching the series, 'How can someone do this?' … But coming back to the agenda, team rocket does it, whether foolish or cool, they put in all the hard work they got in their plan and BELIEVE that they'll achieve their goal through their plan.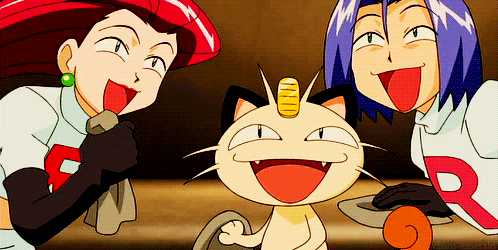 4. Failure doesn't demolish your Dreams
The one thing that I admire the most from team Rocket is that the spirit they possess and how passionate they are for their goals. They fail at the end of each episode, but they come back with the even greater amount of spirit the next time they show up. That's something we miss nowadays if a plan doesn't work, make a NEW plan. You set a goal for yourself, which is something you are willing to achieve, bring it to REALITY because you CAN.
5. There's a way out of EVERYTHING
Team Rocket, though they fail at the end, they make up a perfect plan each time they try to steal the Pokémon. If plan execution is not hindered or if there's no interruption from Ash and his team, Team Rocket may succeed in every episode. So, a lesson to learn as an entrepreneur is that execution matters while you are developing a plan but the plan also has to be the one which covers every aspect of your business idea/goal.
6. Never Lose Hope
Motivation is something which comes along when we have some hope on what can be done in the situation. In Pokémon series, Team Rocket is always enthusiastic for their goals, motivation is something that they draw almost every time and bring up the best, even in worst situations. A great lesson is learnt by an entrepreneur when situations go harsh, to stay motivated about his/her goals, person must be focused and must never lose hope!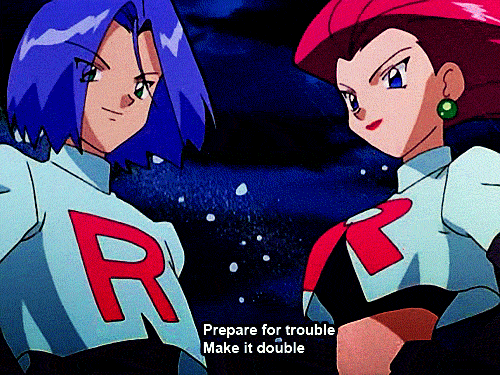 7. Never forget your 'Motto'
A motto is something which defines your brand, your 'identity'. An entrepreneur spends most of the time dealing with affairs in their company as well as in their social life and tends to get distracted from the vision they are working on, so, don't forget the motto of your brand, because it showcases you as well as on what you are working on.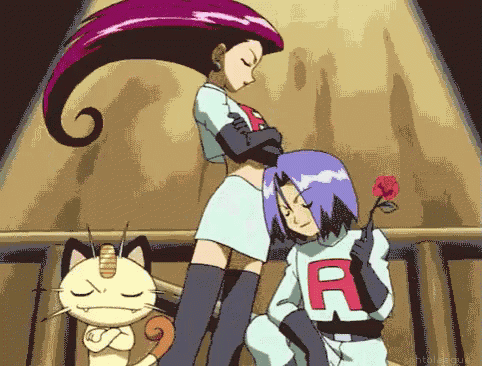 Pheww! That was something we might have never thought of while we were watching the series, kindly subscribe to our mailing list for more updates like these.
Also Read
5 Instagram Marketing Mistakes that can Harm your Business
Spiderman's 3 Mantras for Entrepreneurial Success
Entrepreneur Hack – How to use Color psychology while Brand Building
How Your Mindset Plays an Important Role in Scaling Your Business